Kiara Health is Proud to Have Won an Award at the Prestigious Ansarada DealMakers Annual Awards 2020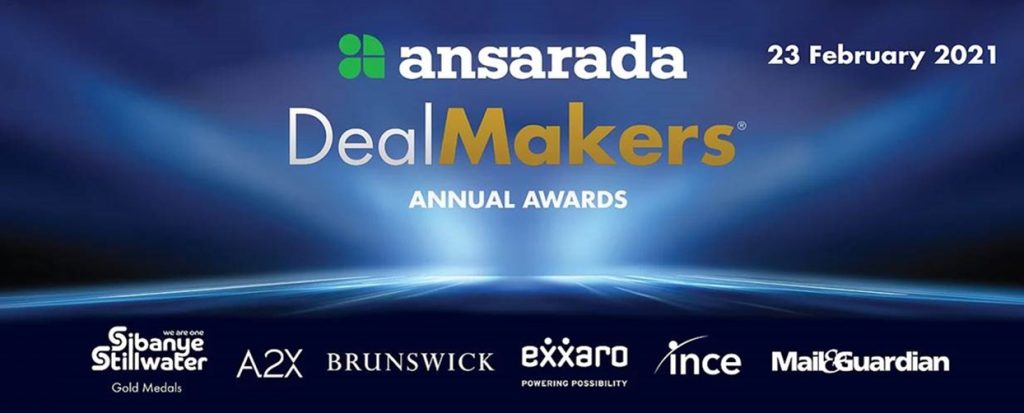 Presented to Kiara Health for the acquisition of pharmaceutical manufacturing operations
Kiara acquired the internationally GMP compliant Novartis plant, and twenty-six marketing authorisations (MAs) from Novartis' subsidiary generic drugs manufacturer, Sandoz South Africa, contract manufacturing selected products for Sandoz SA for a four-year period.
The local advisers to the Kiara Health deal were: ENSafrica and White & Case.
Kiara Health CEO, Dr Skhumbuzo Ngozwana thanked Ansarada, DealMakers and Exxaro for this great honour. "We thank all the partners who have supported us on this journey – White & Case,  Sandoz/ Novartis, our Investors, Imperial, and FNB South Africa. We especially appreciate the 200 ex-Sandoz associates who have supported this transaction, ensuring a seamless transfer and transition to Kiara Health. We are grateful and encouraged by a deal of this nature, which is quintessentially a deal in building local capacity in a critical sector where there is an urgent need for national self-reliance – especially in the post Covid-19 era; and one that has laid the foundation and helped to bolster a successful local Pharmaceutical Manufacturing Company", says Dr Ngozwana.