The LightStrike Robot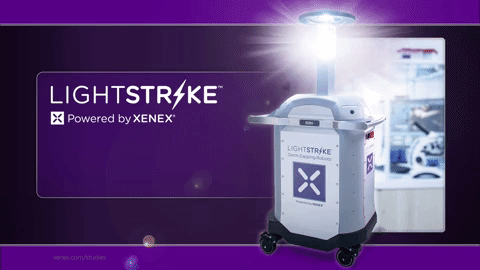 The LightStrike Robot is supported by extensive laboratory and environmental research published in peer-reviewed journals and by microbiology testing that validates the Robot against a wide variety of harmful pathogens, including Candida auris, MRSA, C. diff, and SARS-CoV-2.
For more information about XENEX DISINFECTION SERVICES LIMITED and the Xenex Deactivate handheld device in Southern Africa (viz. South Africa, Botswana, Kenya and Namibia), email info@kiarahealth.com (please use Xenex in the subject line).