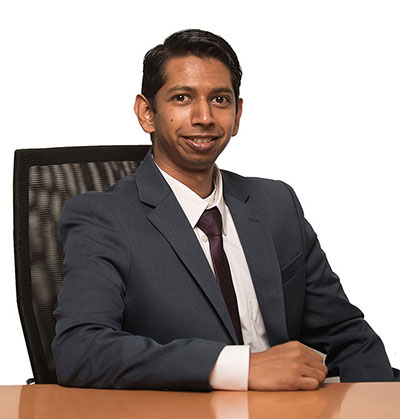 Dipesh Daya was born in Johannesburg and raised in Lenasia.  He completed his schooling in Lenasia in 2003 and graduated with a Bachelor's degree in Pharmacy from the University of Witwatersrand in 2008.  In 2017, Dipesh achieved a Postgraduate Diploma and in 2019, he graduated with a  Master of Business Administration, while studying part time through Wits Business School.
In 2009 he was introduced to the pharmaceutical industry through what he describes as "a fulfilling and eye-opening" internship at a local pharmaceutical and nutraceutical company. This ignited a passion in him for the pharmaceutical industry.  After completing his one-year Community Service in a group of community healthcare clinics in Soweto, the calling was great, and he dove into the pharmaceutical manufacturing space.
Dipesh's foray into pharmaceutical manufacturing started in 2011 at another multinational pharmaceutical company, after which he joined Sandoz in September of the same year as a Production Pharmacist. In this role, he gained valuable exposure and insights into the highly compliant and regulated Quality-focussed environment.  During his time at Sandoz, he was afforded many challenging opportunities to develop and grow. This took him through various levels of leadership, and eventually landing him the promotions to Production Manager for Manufacturing at the end of 2012 and Production Head – Manufacturing, in 2017. Dipesh has also been involved in many operational and strategic projects that have helped him mould his perspective on business and the industry. It can safely be said that the paths he took in his working career, prepared him to comfortably take on the role of Responsible Pharmacist for the Kiara Health Spartan manufacturing site. This new responsibility requires of him to change his focus, which was primarily production and outputs, to quality and compliance, with the aim of reaching an optimal balance between these buckets.  This he believes will be achieved through driving collaboration between the production and quality teams, as well as with related supporting teams.  The collaborative environment, created by the Kiara Health leadership team, fosters openness between all teams and creates a resolution-driven culture. Dipesh feels that this collaborative environment is primed to be developed even further and he is proud to be a driver of this thinking.
Dipesh has a passion for leadership, as well as a desire to help fulfil the Kiara Health vision to make medicines available to all who need them. He plays an active role in leadership-coaching for future leaders and MBA students. "I find that helping others grow and achieve their development goals is the most fulfilling experience," says Dipesh. "My greatest inspirations are my family, friends, colleagues, and most importantly, my team,  who have been my greatest supporters in everything that I have taken on over the years.  For this I am forever grateful."
Conrad Strydom, Head of Site, says that Dipesh should be lauded for his flexibility in putting the needs of the company ahead of his own personal aspirations.
Dipesh Daya embodies the values which Kiara Health holds dear. These are
Trust – in being reliable, truthful to himself and in his ability,
Respect for the dignity of others,
Accountability in serving his work community,
delivering Quality results through collaboration and
Agility in adopting his role of Responsible Pharmacist with a leadership mindset.
We are proud to showcase Dipesh Daya as a valuable associate of the Kiara Health team.